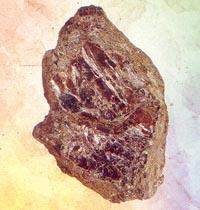 Jalan Mica Exports was established in 1950 as the manufacturer of mica producing wide range of mica products. We also started exporting high quality mica products thereafter to companies across the globe.
Jalan Mica Exports is a value driven organization, engaged in manufacturing and exporting a wide range of Mica & Mica Products like Mica Powder, Mica Flakes, Mica Splitting, Mica Scrap, Mica Thins, Mica Blocks, Cut Mica, Phlogophite Mica, Mica Sheet, Window Mica, Mica Washers, and Transistor Parts etc. We also export Minerals like Feldspar Powder, Quartz Powder, and Dolomite Powder/Lump Etc.
We provide our customers very good quality products at competitive price. This is based upon our early principles which are still held today - exceptionally very high quality and real value for money. On-schedule deliveries, Customer Relationship are our strengths. We ensure that quality is maintained at every level of the organization.
Since our commencement, the company has been satisfying its clients with excellent quality products in the domestic and the global market. This have made us confident of expeditiously catering to customer's requirements around the World.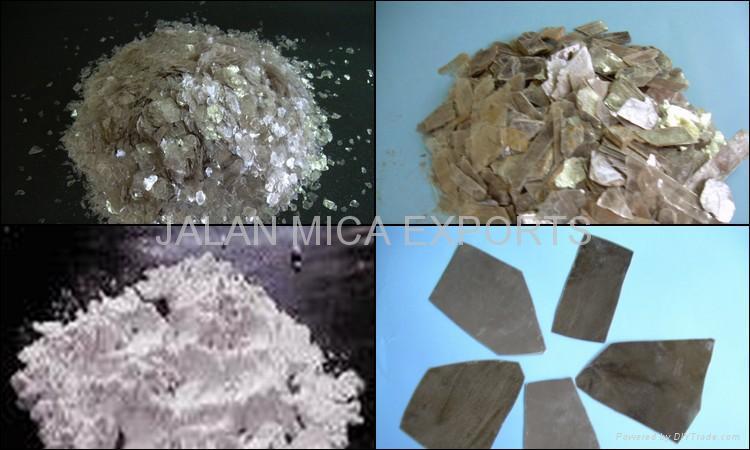 We are operating 2 mica processing plants - 2 at giridih district of Jharkhand state producing high quality muscovite mica products. Our mica products include mica blocks, mica scrap, mica flakes, calcined mica, mica cut parts & strips, mica splitting, mica condenser films, mica powders, mica fillers, ocma/api grade mica coarse, medium & fine powders for oil well drilling etc. We also manufacture fabricated micas like mica thins for backing, mica trimmers, , silvered mica for capacitors, boiler gage mica strips & shields for boiler gauges, mica strainers, epoxy bonded mica washers, mica insulators, heat sink mica, surface mounting washers, mica spacers, corrugated mica for hair dryers etc.
The main industries served are oil well drilling, plastics and rubber, pearlescent pigments, wet ground mica, electrical industry, mica paper and insulation and welding electrodes and use in asphalt roofing. We have specialized in producing high quality mica scrap for mica paper production and low iron pigment grade mica flakes for pearlescent pigments we also manufacture graded mica powders like 2-10 mesh, 6-20 mesh, 20-40 mesh, 40-100 mesh, 60-100 mesh, 60 mesh, 100 mesh, 200 mesh and 325 mesh & calcined mica powders. Besides, we are exporting wet ground mica powders and dealing in mica titanium based pearlescent pigments ( pearl pigments ) and mica paper & mica heater plates and boards for electrical industry. Installed capacity: mica scrap - 250 mt per month mica flakes - 400 mt per month mica powder - 650 mt per month.